Turns out I'm not completely useless in weightlifting right now. Considering I have not been able to work on leg strength in months, somehow, I dug deep into my janky soul, and managed to successfully jerk 82kg / 180lbs for a 2kg PR. A very rare occasion these days in my training life with my janky hip.
After a delicious breakfast date with the sir at Good Stuff, I headed into Torrance Training Lab in the morning for team practice (I'm participating in an in-house GRID competition) and then for the BROpen workout 40.3 (yes, structured like the CrossFit Games Open for three workouts, different Sundays, celebrating the 40th birthday of a couple members), which they don't announce until right before it is set to begin.
After team practice I awaited the announcement which turned out to be:
Find an OHS 2RM in 6 minutes, and then:
600m run and shit ton of rope climbs, toes to bar, and some other crap. Basically, mostly things I cannot do with my hip so…
But, I decided to turn my damn lemons into lemonade, and shoot for a split jerk PR instead. I hadn't tried in about a month, and had failed to get that 82kg jerk, but remember getting so close. And now that I'm less than a month away from my hip arthroscopy surgery, I had to try again. Warm up and working sets felt solid. Didn't even need to belt up until about 90%. First attempt was a fail and I thought…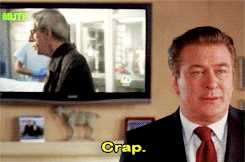 Alright, pull it together, Jo. Belted up, tightened wrist wraps, brace, front rack, drive it up and just get under it.
Got it. It was not the prettiest, with slightly soft elbows, but I will take it. My training victories are very few and far in between these days, so this was definitely needed. If you care to see the video of it, head to my Instagram @BarbellsFoodAndjojo.