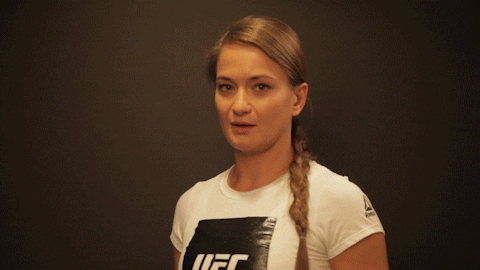 Ugh, I'm so lame. Haven't blogged in a week! Needless to say it has been a hectic week, mainly due to birthday and preparatory things for my upcoming surgery. But I'm back! Let's carry on…
For this week's Eat It post, the focus will be on trying to balance life and diet efficiently. Most that begin a Flexible Dieting (or IIFYM) lifestyle do so with a goal, realize that it is ultimately the most sustainable way to properly fuel your body and to develop a better relationship with food. But, a big part of Flexible Dieting is also having the ability to know when to hunker down and stick to your plan to a tee to meet your goals (upcoming meet, comp, big vacation or getting married for example) and when to let the reigns a little loose and not miss opportunities to create memories with loved ones. Folks, this is something I've always struggled with.
Last week was my birthday and let's be honest, it generally turns into a birthday week with family and friends wanting to celebrate you. All sounds lovely right?
It is, except that all these celebrations more often than not involve food and eating out somewhere. Again, sounds lovely doesn't it?
It does! Except guilt makes its way into my dumb brain. Should I be that one difficult friend on a little mountain getaway that has to strictly count macros and can't just go with the flow? Do I track my birthday dinner with loved ones? Do I struggle to fit in enjoyable foods and treats during a surprise getaway with my manfriend just so that I can meet my macros and constantly be on my phone on My Fitness Pal entering my foods? Arghhhhh.
I chose to enjoy those moments with loved ones. And during those moments, I had a great time. I laughed, ate, enjoyed the company, had few drinks, hiked, played charades, ate ice cream, nachos, relished in fall weather and more. Good times were had. But…
My weigh-in days are Thursdays with SD Evolution, and it happened to fall the day after my birthday. Therefore, fell on the day after a late birthday dinner at Havana Mania which went untracked….cue the morning weigh-in freak out:
I woke up bloated and instantly knew it would be no bueno for weigh-in. Low and behold, the scale was almost a pound higher and waist nearly an inch thicker than when I started with SD Evolution 6 weeks ago. Fuck me.
Along with my weigh-in report – where I am to report my weight, waist size, macro adherence throughout the week, how much I trained, Fitbit calories, how I felt and any concerns – came a frustrating novel venting at how disappointed I am with my progress (or lack thereof) and myself and much more. Bless my coaches, Josh and Alessandra, for their patience and talking me away from the psychotic ledge I put myself on. Very long story short, they ultimately gave me insight that deep down I already knew but have a hard time grasping because I am SO hard on myself and have a terrible habit of comparing my progress to that of others. I see others that weigh less than I do, train similarly and just as frequent that get to eat more than I do and have some "untracked" meals/days where they "bounce back" seemingly almost immediately and post things like, "Oh my god, I ate like a cow this past week, can't believe I actually lost weight, fam!". I can't help but be a hater and get a little bitter about those posts.
Though it was not intended in such a way, Alessandra's long and thorough email response was a slap in the face – but a good one that I needed. A wake up call to stop being so damn hard on myself. Do I have a meet coming up? No. Do I have a vacation where I'll be in a bikini soon? No. Do I have a weight-specific competition (or any competition for that matter) coming soon? No. Am I getting married soon and need to fit in a beautiful gown that I found? No. What I do have coming up is hip arthroscopy surgery and recovering from that is what I need to be focusing on.
So, in that case, I need to pipe down, quit being so obsessive and hard on myself and cherish the memories I've created with loved ones trying to celebrate me and guiltlessly enjoy…
True balance ultimately is knowing when you need to laser eye focus on a goal – for me that is when I have weight-specific goals to reach for my sport and to perform my best – and when to not have guilt during that 10% of the time to simply enjoy my life with friends and family. Be okay with not having progress every single week. You take three steps forward and perhaps one step back but the big picture progress is still moving forward. After two and a half years of Flexible Dieting, this is still something I'm working on. Bad habits of being extremely hard on yourself and comparing progress is hard to break, but I sure do continue to strive for it. So, don't be like me, and find that balance so that you're not a frustrated mess like I tend to be.
Enough of all that seriousness. Don't you want to see just how I chose to enjoy my birthday besides the food? Started with a low key mountain getaway the weekend before my birthday with close friends whom I adore. So low key I only took two photos. Nature, you so beautiful.
Lake Arrowhead, CA
Lakefront Taproom view in Lake Arrowhead, CA
On my actual birthday, womp womp, I had to work all day but topped my night off with delicious food that I enjoyed with my manfriend and family. And the Cubs won! Dodger fan here but I can definitely respect the Cubs win.
And last, but certainly not least, I was whisked away by my manfriend to Santa Barbara for a couple days where we basically derped all over town, ate delicious food and enjoyed jacuzzi time, and I couldn't have asked for more.
Aren't we charming? If you've made it this far, hats off to you! Until next time, folks…